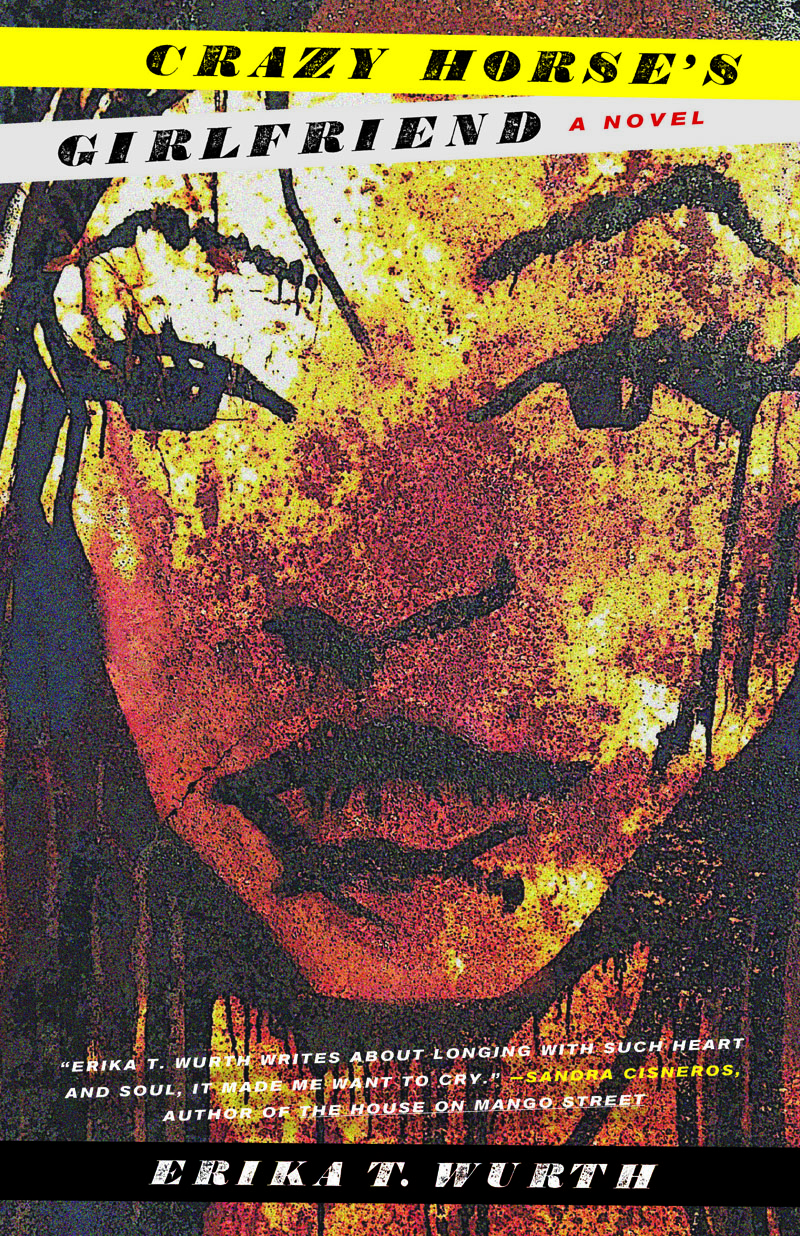 Books
sale
Crazy Horse's Girlfriend
by Erika T. Wurth
Margaritte is a sharp-tongued, drug-dealing, sixteen-year-old Native American floundering in a Colorado town crippled by poverty, unemployment, and drug abuse. She hates the burnout, futureless kids surrounding her and dreams that she and her unreliable new boyfriend can move far beyond the bright lights of Denver that float on the horizon before the daily suffocation of teen pregnancy eats her alive.
Filled with complex characters overcoming and being overcome by circumstances of their surroundings, Crazy Horse's Girlfriend thoroughly shakes up cultural preconceptions of what it means to be Native American today.
PRAISE FOR CRAZY HORSE'S GIRLFRIEND:
"There's no horror flick or disaster movie scarier than a teenager's life. Erika T. Wurth writes about a young woman's longing with such heart and soul, it made me want to cry. Here she chronicles the poor with compassion and respect, and depicts their moments of joy with the only language worthy of such heights—poetry."
—Sandra Cisneros, author of The House on Mango Street
"Erika T. Wurth's first novel, Crazy Horse's Girlfriend, is gritty and tough and sad beyond measure; but is also contains startling, heartfelt moments of hope and love. In my opinion, a writer can't do much better than that."
—Donald Ray Pollock, author of Knockemstiff and The Devil All the Time

"A compelling and affecting look at the ineluctable awfulness of some teens' lives."
—Booklist
ABOUT ERIKA T. WURTH:
Erika T. Wurth is Apache / Chickasaw / Cherokee and was raised on the outskirts of Denver. She teaches creative writing at Western Illinois University and was a writer-in-residence at the Institute of American Indian Arts. Her work has appeared or is forthcoming in numerous journals, including Boulevard, Fiction, Pembroke, Florida Review, Stand, Cimarron Review, The Cape Rock, Southern California Review and Drunken Boat. Her debut collection of poetry, Indian Trains, was published by The University of New Mexico's West End Press.
PRESS:
Foreword Reviews
Story Circle Book Reviews
Words for Worms
PUBLICATION DETAILS:
Pages: 288
ISBN: 978-1940430430
Publication Date: September 2014