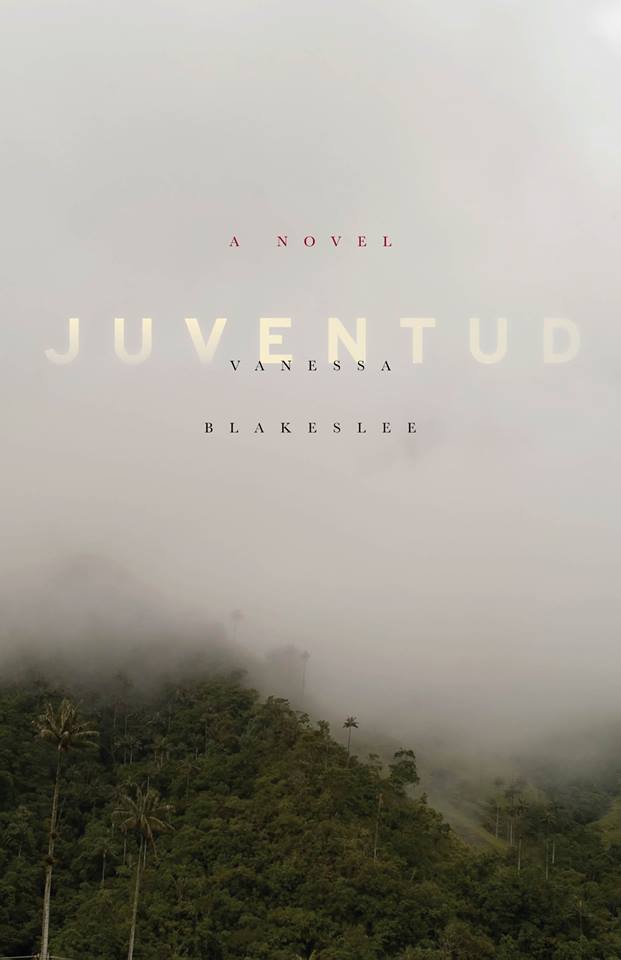 Books
sale
Juventud
by Vanessa Blakeslee
IPPY, Bronze, Literary Fiction
Foreword Reviews' INDIEFAB Book of the Year, Finalist
The Eric Hoffer Award, First Runner-Up in General Fiction
The Montaigne Medal, Finalist
Growing up as the only daughter of a wealthy landowner in Santiago de Cali, Colombia, teenaged Mercedes Martinez knows a world of maids, armed guards, and private drivers. When she falls in love with Manuel, a fiery young activist with a passion for his faith and his country, she begins to understand the suffering of the desplazados who share her land. A startling discovery about her father forces Mercedes to doubt everything she thought she knew about her life, and she and Manuel make plans to run away together. But before they can, tragedy strikes in a single violent night. Mercedes flees Colombia for the United States and a life she never could have imagined. Fifteen years later, she returns to Colombia seeking the truth, but discovers that only more questions await.
In the bristling, beautiful prose that won her an IPPY Gold Medal for her short story collection Train Shots, Vanessa Blakeslee's Juventud explores the idealism of youth, the complexities of a ravaged country, and the stories we tell ourselves in order to survive.
PRAISE:
"This tale of self-discovery and intense first love is spiced with bursts of action and curious twists. It will engage readers who have a soft spot for entertaining storytelling and a familiarity with Colombian social history."
—Publishers Weekly
"From Colombia to Washington, DC, Juventud crosses international borders as it follows the growth of a singular young woman. Half romance, half meditation on global affairs, it portrays how the past can affect the present and how memory can be fallible. And above all, it demonstrates that while personal history can influence someone, it does not have to define them."
—Foreword Reviews
"[Vanessa Blakeslee is] an up-and-coming author with solid storytelling skills."
—Library Journal
"Part love story and part mystery novel, Juventud is also a tale of the complexities of family, the strains on the ties that bind, and the expectations we place on each other that no one can adequately meet ... The weight and meaning of love, both familial and romantic, serve in this beautifully woven narrative as a reminder that we are all works in progress.
—Newcity
"Mercedes is a protagonist whose journey will haunt you. Her youthful passions, foibles, misplaced ideals, issues with trust, and her secrets keep her guarded and fragile ... Blakeslee's poetic language and exquisite descriptive detail give Juventud a canvas on which to portray what it is like to grow up with daily peril and family secrets ... The characters' intriguing discussions about social justice, good and evil, activism, love, forgiveness, and hope serve to strengthen and enhance the story's essence."
—Jewish Book Council
"Vanessa Blakeslee's painstakingly researched novel, Juventud, provides insight into complicated and dangerous times. [...] At its best, [Juventud is] a love story."
—Washington Independent Review of Books
"Among the many things to admire about Vanessa Blakeslee's first novel, Juventud, foremost must be its ambition ... Blakeslee has upped her game in Juventud, by and large maintaining control over a terrain that, vast as it is, feels nonetheless suited to her talent. At her best, she can enliven every corner of that terrain, so that as her protagonist's world expands, its connections sharpen."
—Rain Taxi
"A harrowing, international coming-of-age story, Juventud is unforgettable, erotic, and suspenseful. I was willing to follow the protagonist Mercedes anywhere; into the Cali nightclubs, to her shooting lessons, into bed with her lovers, and to the dangerous activist meetings and rallies that mark a point-of-no-return in her adolescence. This novel is part political thriller, part love story. It kept me up at night and that's the highest praise."
-Patricia Henley, National Book Award Nominated author of Hummingbird House and In the River Sweet
"Vanessa Blakeslee's remarkable debut novel takes us inside Colombia through the eyes of Mercedes, a privileged half-Colombian girl who leaves the safety of Papi's hacienda to embark on a life touched by disappointment and splendid achievement. Her story echoes the conflicts of our twenty-first century's transnational, uneasy global culture."
—Xu Xi, author of Habit of a Foreign Sky
"Blakeslee is a wonderful storyteller and a powerful new voice. Train Shots was a strong debut and has recently been optioned for film; this book should put her in the limelight again."
-Sarah Corbett Morgan, The Internet Review of Books
"From the opening pages, rich in detail and suspense, her novel is vivid and full of life."
-Diane Lefer, the LA Progressive
"Juventud makes an excellent pairing with Netflix's series "Narcos," which begins a few decades earlier and traces the rise of the Medellin Cartel. While the series -- shot in Colombia -- focuses on those who drove and helped maintain the violence there, Blakeslee's novel traces its eventual effects on one young woman's life. Together (and with the caveat that both take some poetic license), they're a crash course in the history of a place I didn't know at all."
-Margot Harrison, Seven Days
"Vanessa Blakeslee's debut novel Juventud leaves behind the United States for the politically turbulent Santiago de Cali (Cali) in Colombia. Like Mengestu, Blakeslee is keenly aware of social injustice and exploitation, and the novel paints a refreshingly complex portrait of civil strife in Colombia. This novel is fiercely cosmopolitan, and at times, feels like equal parts travelogue, political thriller, and bildungsroman."
—Nick Rupert, New Orleans Review
"Juventud is a novel all about trying to find the truth underneath the story that meets the eye...Mercedes' discovery is heavily rooted in questions of identity, culture, and religion. It's a deeply moving story that will leave you questioning your firmness in truth and reality."
—Rachel Kolman, Bustle
ABOUT VANESSA BLAKESLEE:
Vanessa Blakeslee's debut story collection, Train Shots, won the 2014 IPPY Gold Medal in Short Fiction and was long-listed for the 2014 Frank O'Connor International Short Story Award. Vanessa's writing has appeared in the Southern Review, the Paris Review Daily, the Globe and Mail, Kenyon Review Online, and Bustle.
PUBLICATION DETAILS:
Pages: 340
ISBN: 978-1940430584
Publication Date: October 2015