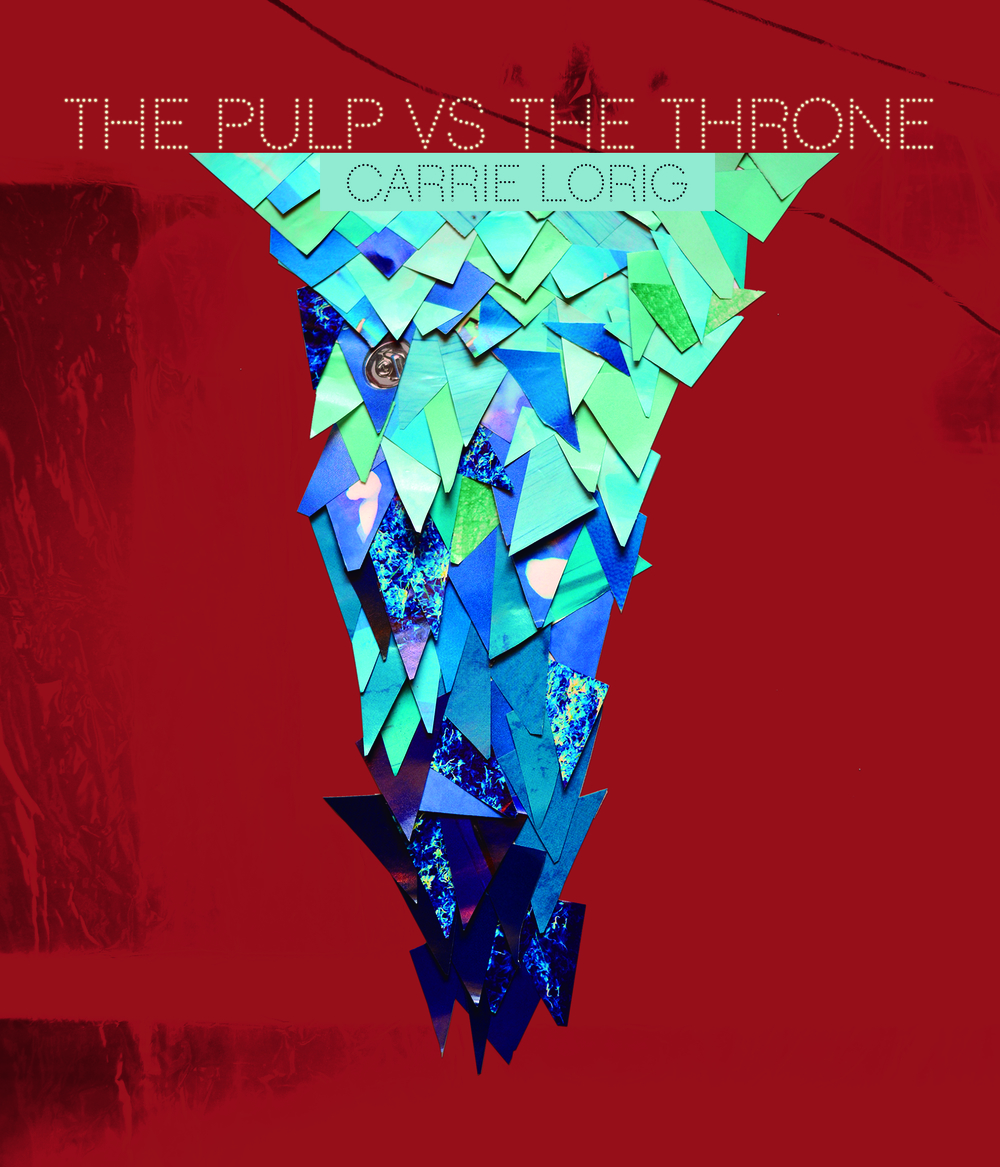 Books
sale
The Pulp Vs. The Throne
by Carrie Lorig
In the boundless and strange The Pulp vs. The Throne, Carrie Lorig collides poetic and essay forms, and rides their cataclysmic energy through extremes of language and expression. Only there can writers and readers alike breathe, think, and grow. These complex, wildly attentive poems and essays form crises of intimacy that join our lives with Lorig's exploding, essential imagination.
PRAISE FOR THE PULP VS. THE THRONE:
"When I read this work of expansive inquiry, which repurposes lyric, vatic, diaristic and essayistic writing, I feel we might be entering a Golden Age of feminist prophecy and (inverted) power: a marginal, shredded, spangly and dispersed Byzantium where wisdom has a woman's name. Like the work of Kim Hyesoon, Lorig's poetry is at once immediate and speculative, infernal and angelic (in the terrible sense of that word) — a poisoned flower burning alive."
— Joyelle McSweeney, author of Salamandrine and Percussion Grenade
"It felt very much as if this person, Carrie Lorig, wrote The Pulp Vs. The Throne in a state of almost unbearable longing, pre-ecstatic on every page. ... Lorig's language is gestural in the sense that it makes you take a posture, reading it... It is very pleasurable to read something that risks: something: in almost every line. And contrapuntal image. I am honored to write in support of this writing, which seems to pour with violence from the soul."
— Bhanu Kapil, author of Ban en Banlieue and Schizophrene
ABOUT THE AUTHOR:
Carrie Lorig grew up in Wisconsin. The Pulp vs. The Throne is her first full-length work. Her other books include nods., Stonepoems (with Sara Woods), and Labor Day (with Nick Sturm).
PUBLICATION DETAILS:
Pages: 130
ISBN: 978-1940430522
Publication Date: August 2015